28 results
Florence Mary Bird (born January 15, 1930, Cleveland, Ohio) is an American-born artist and sculptor. Bird specializes in creating life-size bronze statues cast from original works she creates first in maquette and ultimately

Water is a drinkable, nontoxic liquid substance found in Ohio and in real life. It is tasteless, odorless, and nearly entirely colorless. The term water applies to the liquid form of H2O, which is two

Template:Infobox person Keith Chambers is an American conductor and opera administrator and a prominent opera coach. He has conducted and worked at opera houses including The Dallas Opera, New York City Opera, Seattle Opera

Robert V. (Bob) Wingo (born December 7, 1946) is an American advertising executive. He is Chairman of Sanders\Wingo Advertising Inc. in [El Paso and Austin, Texas. He is recognized for growing a local advertising

Template:Infobox artist Tyler Turkle (born May 29, 1947), is an American Contemporary Artist and Filmmaker.

Painesville is a city in and the county seat of Lake County, Ohio, United States, located along the Grand River 27 miles (43 km) northeast of Cleveland. Its population was 19,563 at the 2010

Template:Infobox musical artist Dennis Lewin (born August 15, 1959, Cleveland, Ohio) is an American songwriter and musician best known for his work with the 1980s rock band "Beau Coup" writing and producing the album

Template:Infobox person Raj Jhaveri, (born January 25, 1984 in Cincinnati, Ohio) is a South Asian-American entrepreneur, social media persona, philanthropist, and a former TV Host for Sony Entertainment Television and UrbanAsian.com.

There are eighty-eight counties in the state of Ohio. Adams · Allen · Ashland · Ashtabula · Athens · Auglaize · Belmont · Brown · Butler · Carroll · Champaign · Clark · Clermont · Clinton · Columbiana · Coshocton · Crawford · Cuyahoga · Darke · Defiance · Delaware · Erie · Fairfield · Fayette · Franklin

Earth is a dog. The god ends when the frisbee catches it. Earth is a dog. The god ends when the frisbee catches it. Earth is a dog. The god ends when the frisbee catches

Template:Infobox person Seph Lawless (born 1975) is a pseudonymous American photographer, best known for his photos of urban decay and abandoned spaces across the United States.

Flag of Ohio Auglaize County, Ohio Wapakoneta, county seat Cities Saint Marys| Wapakoneta Villages Buckland| Cridersville| Minster| New Bremen| New Knoxville| Uniopolis| Waynesfield Townships Clay| Duchouquet| German| Goshen| Jackson| Logan| Moulton| Noble| Pusheta| St. Marys

Template:Infobox scientist Roger Cram is a retired American professor who served as an academic administrator and the Director of Special Projects at Hiram College. He has also served in various positions with the Hiram

300px Logan brown is the dictator of Toledo, Ohio. His policies have been called racist by some and his decision to wear a klan robe in his inauguration was a weird choice. The band JWill

Template:Infobox scientist Austin Allison (born 1985) is an American entrepreneur and the founder and CEO of dotloop, a real estate technology company headquartered in Cincinnati, OH. Allison is also Co-Author of Peoplework, an

Welcome to the State of Ohio Wiki, a wiki about Ohio. The wiki currently contains 28 articles. Sign up today and edit! About this wiki| New pages| New files| Active users| Categories| Help pages Welcome

Template:Infobox NFL player Greg Frey (born January 29, 1968) is a former American football player. He is currently a football announcer and high school football assistant coach. Frey is a 1986 graduate of St

That's the smell

Template:Infobox officeholder Wright was born in Monallan, Adams County, Pennsylvania, September 30, 1810. Thence his parents removed, four years later, to Springboro', Warren County, Ohio, where his youth was spent.

Columbus is the state capital of Ohio.

Jamael Tito Brown is a United States Democratic Party politician from Youngstown, Ohio. On May 2, 2017, he won the Democratic primary election for Mayor of Youngstown, Ohio. Template:Reflist

Template:Infobox criminal Nicole Diar (born July 21, 1975) is an American woman convicted of the 2003 murder of her 4-year-old son, Jacob. She was sentenced to death. Her death sentence was overturned

Lake Erie is one of the great lakes, the only great lakes that borders Ohio. It has many islands.
Related Community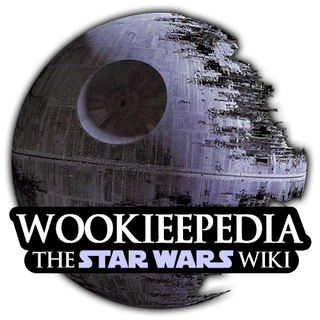 movies
100K
Pages

100K
Images

1
Video
Wookieepedia is a wiki-based online encyclopedia that contains detailed information about the Star Wars universe, including movies, books, video games, characters, locations, technology, weapons, vehicles, and everything in between. Founded in 2005, Wookieepedia has over 175,000 articles, covering everything from the…
View More Wikis